School Counselling
Valley Gardens is pleased to be able to offer our young people access to a school counsellor. Counselling sessions take place within the school's designated counselling room, within school hours and with as little disruption to their lessons as possible. Initially 6 sessions are offered – once a week for 50 minutes, this is reviewed on session 5/6 where more sessions can be arranged if necessary.
Mrs Debra Coldwell is the schools full-time counsellor and if you feel that counselling may benefit your child, you can complete a referral below.
You can also contact Mrs Coldwell via email if you have a query: [email protected]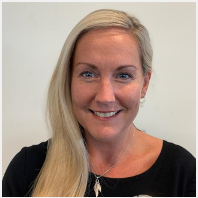 What is counselling?
Counselling can help with any issues that may be negatively impacting your child, allowing them to explore their worries and anxieties in a safe and confidential environment.
Counselling can help your child with a wide range of issues; bullying, anxiety, low self-esteem, bereavement, self-harm, sexuality, family and relationship difficulties, friendships and eating issues. Sometimes these problems can be difficult to talk about with parents, friends or teachers, a counsellor is someone you can talk to in a different way where they will listen without judgement.
Early intervention addressing mental health issues at a younger age can help prevent difficulties later down the line.
All counselling sessions are confidential between your child and the counsellor, unless a risk of harm to self or others is disclosed, in which case the relevant safeguarding procedures will be followed, in order to keep everyone safe. This would be discussed beforehand and dealt with carefully and sensitively.
All personal information and data is stored securely, record keeping of session notes is stored electronically and in password protected files. Data is not shared with any third party organisation, unless previously agreed or in the interest of Child Protection and Safeguarding.
Parental consent is needed for counselling to take place.  Please complete the downloadable consent form and email it to:  [email protected] if you would like counselling to take place.
Parent Counselling Consent Form
You will also need to complete the electronic referral form  which you can find below:
Once we have consent and a referral, Debra will be able to begin the process of supporting your child
Make a referral
If you would like to make a referral – please complete the online form below and we will get back to you.  You should receive a copy of your responses if the form has been successfully sent.

[/sa_tab]