Safeguarding and Child Protection:
---
School Policy:
This webpage contains a summary of key information about safeguarding and child protection at Valley Gardens Middle School, but if you wish to view the full policy, please download a copy from the following link:
---
What is safeguarding?
Safeguarding refers to the process of protecting children (and adults) in order to provide safe and effective care. This includes all procedures designed to prevent harm to a child.
Staff at Valley Gardens are proactive at protecting all young people. We ensure our premises are secure, safe and suitable for our pupils at all times.  Whether that is through ensuring all parent/carers and visitors are fully briefed on our key policies and follow safeguarding procedures when they visit; performing risk assessments for any activities or events; or keeping up-to-date with the latest training; we put safeguarding at the heart of what we do.
We train staff at our school to look out for any possible signs of abuse and to be actively aware of any issues that might be affecting our young people.  If staff spot any signs of abuse, whether that be neglect, physical, emotional or sexual – they are trained to respond professionally and put the required support in place to protect that young person.  Zero tolerance on bullying, prejudice and peer-on-peer abuse is complimented by our PSHE program which makes sure that all staff and pupils are aware of the standards and values we encourage of kindness, resilience and respect.
The school has a number of ways in which we can offer to support our young people, and alongside our robust pastoral system and learning mentor, we also have a school counselling service and have begun to make use of the Thrive approach. We also work with a number of external agencies such as Barnardo's, Kooth and the Local Authority to give the best quality of care that we can. Our staff are always happy to meet with parent/carers and discuss what we can do to best support your child, including signposting you to any available services.
Our Governing Body also play an active role in ensuring the school maintains the highest standards of safeguarding.  Policies are regularly updated and there is a designated Safeguarding Governor who plays a key role in ensuring the school meets all of its legal requirements.
---
Our safeguarding team
Whilst safeguarding is everyone's responsibility and all our staff are trained to respond to any concerns, we also have a dedicated team in school that make safeguarding a particular priority.
The core safeguarding team
In order to ensure that we have the best possible response to safeguarding, our core pastoral team are all fully trained via the local authority.
From left to right (Mr M Hope, Miss S Wilson, Mrs H McElderry, Mr J Roys, Mr C May and Mrs K Ferguson )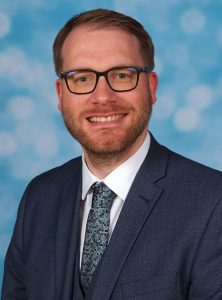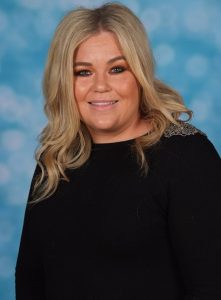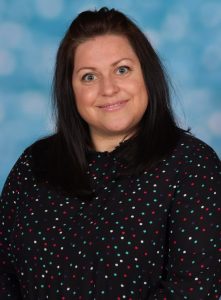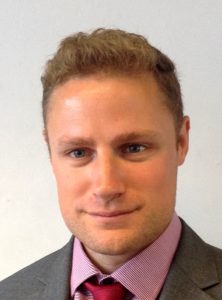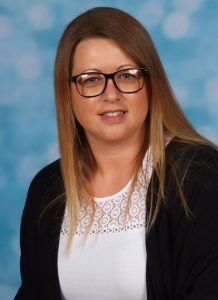 Our Designated Safeguarding Lead is our Deputy Head, Mr M Hope.
You can contact him with any safeguarding concerns at:
School Office: 0191 917 6667
Each of our Heads of Year are also Deputy Safeguarding Leads and trained to the highest possible standards. Parent/carers should consider contacting their child's Head of Year if they have any concerns and can be confident that any issues will be dealt with in a safe and professional manner.:
Mrs McElderry – Year 5
Mr Roys – Year 6
Mr May – Year 7
Mrs Ferguson – Year 8
The school also believes it is important to ensure our must vulnerable pupils have the highest standard of safeguarding and so our SENCO Mrs Wilson is also trained as a Deputy Safeguarding Lead.
Our other DDSL's
The school also has the following senior members of staff trained as DDSL's.
Mr Godfrey – Headteacher
Mrs Kerr – Assistant Headteacher
What to do if you have a concern:
Please report any concerns you have to the named individuals above.  Alternatively you can contact the North Tyneside MASH (Multi Agency Support Hub) via Front door.  Front door is the portal to all North Tyneside Children's services and an operator will talk you through your concern and ensure that the correct procedures are followed.
Front Door: 0345 2000 109
Out of Hours:  0330 333 7475 (evenings and weekends)
If you have any concerns about a member of staff at the school, you can contact either the Designated Safeguarding Lead, the Headteacher, the Chair of Governors. Alternatively, using Front Door you can contact the LADO (Local Area Designated Officer) who will look into your concern and put immediate action into place.
If you believe a child is at risk of immediate harm or abuse, you should contact 999 emergency services and report your concern to the police.
---
Operation Encompass & Prevent:
Valley Gardens Middle School works closely in partnership with our partners in Northumbria Police to support young people in the region. Operation Encompass is a unique Police and Education early intervention safeguarding partnership which supports children and young people exposed to domestic abuse.
Operation Encompass is the reporting to schools before the start of the next school day when a child or young person has been involved or exposed to a domestic abuse incident the previous evening. The information is given in strict confidence to a school's Key Adult to enable support to be given dependent on the needs and wishes of the child.
The school also works hard to safeguard children from extremism and radicalisation by engaging with the national Prevent strategy and promoting the values of tolerance and respect through our curriculum.
---
Digital/Online Safety
At Valley Gardens Middle School we take online safety extremely seriously.  Below you can find our recommended approach to staying up-to-date with digital safety:
The first problem many parent/carers often highlight with digital safety is the bewildering array of apps and games online, many of which parents may be unfamiliar with, making it hard to determine what the dangers are.  Without a full understanding of a mobile app or online platform – it can be difficult to work out if if actually presents a risk for your child.  Whether an app or game is safe for children is also context dependent and it can also vary based on your child's level of maturity and responsibility.
The NSPCC in concert with o2 have very useful website called net-aware that allows you to search for an app or game and it will provide you with information about the app and any associated dangers.  You can then make an informed decision of whether or not that app or game is appropriate for your child. The website also contains useful information about general online safety.
The NSPCC also provide a guide to parents on a variety of safeguarding topics, including how to have conversations about online safety, what to do if your child has been exposed to inappropriate or adult material online and who to contact for help if needed.
The websites highlighted above are really useful for supporting your child, but even if you are tech-savvy it can be difficult to stay on top of emerging risks.  If you want to stay on top of all the emerging trends then you can follow the Ineqe Safeguarding groups blog, where they post safeguarding alerts on a regular basis as new threats are found.  You can subscribe for email alerts and they'll let you know when there is an issue.  Information is presented in a non-sensational, and factual manner allowing you to make informed choices about the dangers and risks presented by any emerging threats.  Much of this information can also be accessed by the safer schools app – we recommend parent/carers consider installing this.
---
Further information:
Keeping Children Safe: Government advice updated yearly with guidance for schools.
NSPCC – The largest children's charity in the UK. Their website contains advice on safeguarding and useful information:
North Tyneside Child Protection Hub:  A website bringing together local practice and information about services for those in North Tyneside.
Barnardo's "See, Hear, Respond" offers help to children and families affected by the Coronavirus: