The school provides a range of extra-curricular music activities for pupils at lunchtime, before and after school. The groups meet on a weekly basis and, although the primary aim is to enable pupils to enjoy making music together, they also have the opportunity to perform in a wide variety of concerts and showcases as well as in public functions and events throughout the year.
Ensembles include a Wind Band, String Orchestra, Junior Choir, Senior Vocal Group, Recorder group and Steel Pan Groups. Opportunity is also given to solo performances, duets and small ensembles to perform within class music as well as assemblies.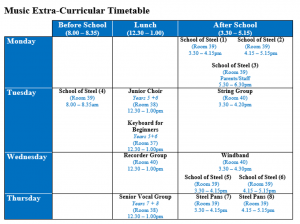 A number of our pupils participate in North Tyneside Music Education Hub (NTMEH) groups. Please follow the link below to visit NTMEH's website for more details and information.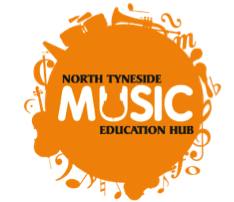 www.ntmeh.org.uk