What's on in Art & Design at Valley Gardens?
Following a recent announcement by Trinity College London, we recommenced of the Arts Award course at Valley Gardens Middle School beginning in Spring 2022 we are now in the final stages of the inaugural course and hope that 16 of our dedicated Year 8 students will pass their Bronze award this summer. For more info on Arts Award click the logo and please get in touch with Mr Grundy at school if you feel you could support us with Arts Award.

Valley Gardens Middle School is currently working towards Artsmark status, which we hope to successfully achieve in 2023 if not before! The Arts including Music and Art & Design have never been stronger and as always, there are opportunities for students to get involved with creative opportunities in school and we hope to be able to provide our families the chance to get involved in the creative and cultural journey of our school too! For more info on Artsmark click the logo, visit our Arts Hub page on our school website or please get in touch with Mr Grundy or Mrs Scott at school if you feel you could support us on our Artsmark journey!

Art & Design Curriculum
Welcome to Art & Design at Valley Gardens. Most of us process information based on what we see, we believe the visual arts and creativity are fundamental to innovation and the betterment of the human race.
The aim of the Art & Design department is for students to enjoy a four year visual and creative journey that develops self confidence, core fine motor skills, nurture good mental health, resilience and a lifelong love of creative, explorative learning.
We provide a high-quality, challenging program which engages and inspires all pupils. The curriculum encompasses a broad range of projects and all are underpinned with an ethos that endeavours to equip students with an open mind and the confidence to tackle life's challenges and to find innovative solutions to succeed.
Kindness, flexibility, confidence, empathy, hard work and innovation in tackling the challenges of the modern, fluctuating world are all character traits we actively nurture and develop in the Art & Design Department at Valley Gardens. Our ambitious, high-quality program of study engages, inspires and challenges all pupils. 
Our Art & Design curriculum encompasses a broad range of 24 projects over 4 years and all are underpinned with an ethos that endeavours to equip students with an open mind, the confidence to tackle life's challenges and to find innovative solutions to succeed.
---
  The Art & Design curriculum overview – at a glance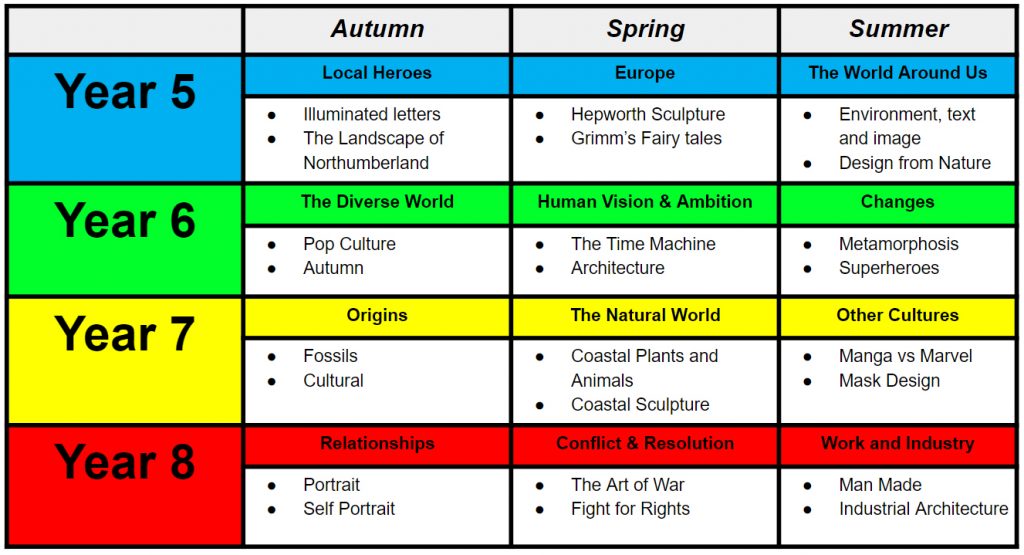 ---
  Learning in Art & Design
In Art & Design we complete 24 projects over 4 years.

The curriculum map below outlines the project themes, skills focus and also shows an example piece of work.

Each project has a key skill focus shown here and also below on the curriculum map next to each topic title.

Students develop a solid foundation of knowledge and skills over the four years at Valley Gardens, a foundation they can draw upon in Year 9, KS4 and KS5; sketching, rendering, painting, selecting appropriate tools and the correct amounts of media, applying different pressures, observing, processing, transferring information, developing

creativity, self expression and reflection

are all areas developed in their Art & Design studies.

Developing fine motor skills in the application of ink, graphite, paint and a range of other materials, learning to observe and transfer what they see with a given tool, researching and reading about the work of other artists, designers, craftspeople and producing personal, original outcomes based on their research all play a role in the development of self confidence and transferable lifelong skills.

Our ultimate goal is for all students to become confident to use and try any media and tool, to be self reflective and enjoy the creative process, ultimately feeling confident they can take on any challenge knowing there is a solution at the end of an enjoyable learning journey.

They will leave for high school ready to tackle challenges across all aspects of the curriculum because trial, error and reflection supports learning and this ethos is at the heart of our Art department.
 Curriculum Map – see below for further information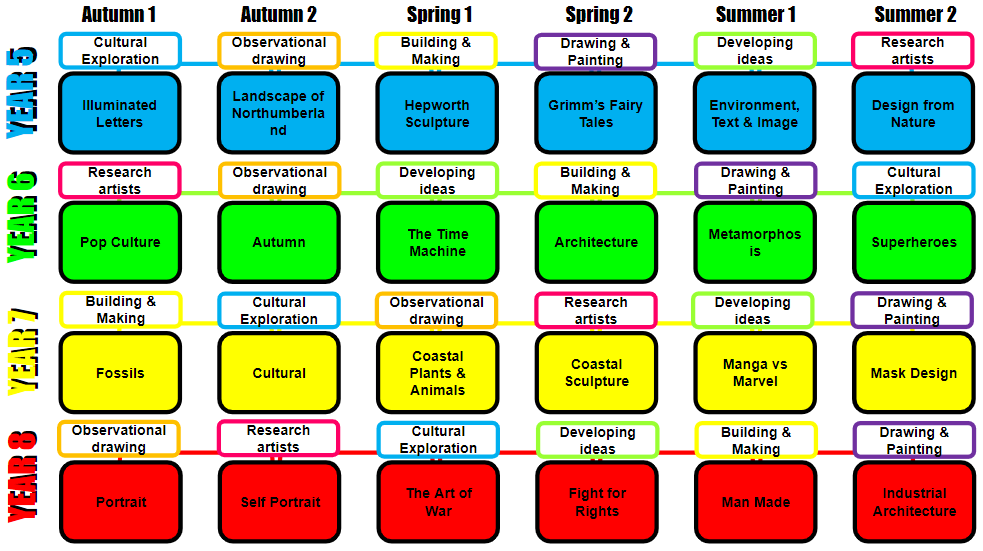 Recommended Reads in Art & Design
Reading is fundamental to learning as we know and we are happy to be able to recommend key reads to enhance the Art projects the students complete at Valley Gardens. As you read through the project overviews below there will be suggested books to enhance each project. All the books have been enjoyed by our teachers and staff and we feel will enhance the learning experience of the students and enthuse them about the wonderful world we inhabit.
The Art department 'recommended reads' list is in development, so suggestions and donations of books are very welcome. Please feel free to contact the Head of Art & Design, Mr Grundy if you have any suggestions you feel would support each of the 24 topics outlined below.
These recommended books are still in print and are all available to buy in bookstores or online.
  Year 5 Art & Design Curriculum – in more detail

Autumn 1 'Illuminated letters' – an exploration of lettering from Anglo Saxon Britain to contemporary typographic design – How do you create beautiful, illuminated letters?  What makes the Art of Lindisfarne and the Northern saints special? Homework: Based on your classroom research to date; design an illuminated letter with a modern twist. This could be a graffiti-inspired letter rendered in bright colours and contemporary designs!

Autumn 2 'The Landscape of Northumberland' – watercolour techniques and creating a watercolour landscape composition – Can you describe the scenery of Northumberland? How can you interpret what you see? Homework: Produce a local landscape picture on A4 paper or smaller which includes a famous landmark using mixed media

Spring 1 'Hepworth Sculpture' – investigating the sculptural process of the renowned Modernist artist – Who was she? What was her inspiration? Homework: Draw a detailed observational study of an organic object (e.g. a seed pod or close up of part of a plant) and add careful colour or pencil tones/ marks to create a 3D effect.

Spring 2 'Grimm's Fairy tales' – a study of traditional texts and the illustration process – What does the fairy tale tell us? How do you illustrate it? Homework: Read a range of fairy tales, short stories and poems which have interesting characters in. Visualise one of the characters and be creative with their form. Next to the character drawing carefully write out the piece of text that helped you visualise the character.

Summer 1 'Environment, text and image' – stimulating human response through image and text – What could you express about your environment? Homework: Research one or a range of images where text and image have been used together successfully. Extend your research by writing down why you feel it is successful.

Summer 2 'Design from Nature' – exploring nature's 'microverse' and seeing what others may have missed – What tools are the best for nature study? Homework: Go out and take rubbings of a range of organic textures onto paper with the edge of a pencil alternatively use a wax candle to take rubbings and then wash watercolour or ink over the image. Experiment with a range of techniques and bring your best results to Art ready to stick in your book.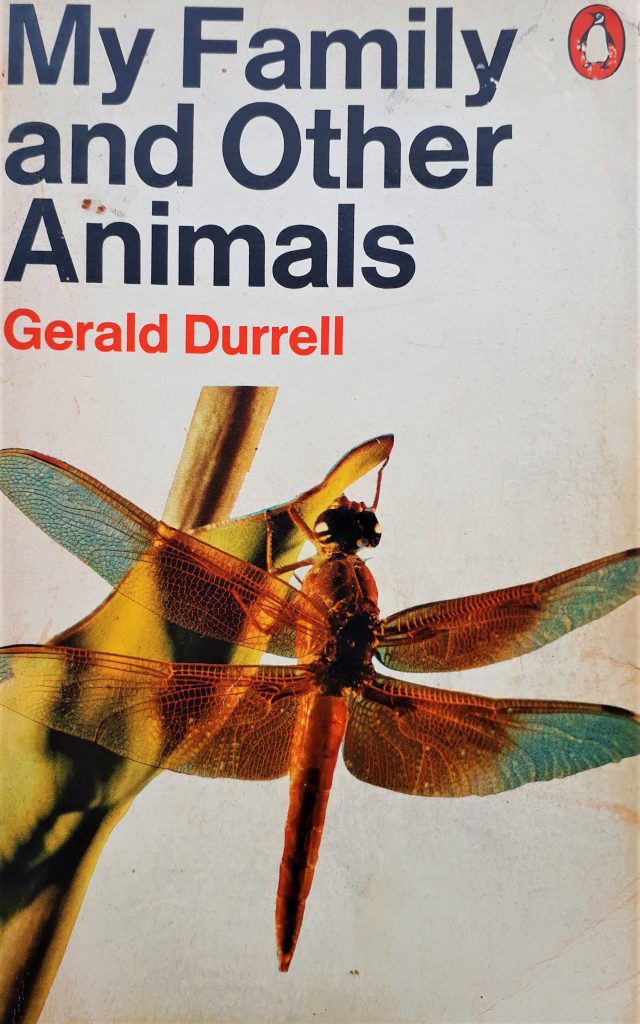 Recommended reading: 'My Family and Other Animals' by Gerald Durrell
The blurb: This book is soaked in the sunshine of Corfu, where the author lived as a boy with his family and other animals. It is a matter of personal taste whether one most enjoys the family, with its many eccentric hangers-on, or the animals Gerry studies and brings back to the strawberry-pink, the daffodil-yellow, or the snow-white villa. The procession includes toads and tortoises, bats and butterflies, scorpions and geckos, ladybirds, glow-worms, octopuses and rose-beetles, Quasimodo the pigeon, the puppies Widdle and Puke, and of course the Magenpies.
'This is a bewitching book' – Sunday Times
 Year 6 Art & Design Curriculum – in more detail

Autumn 1 'Pop Culture' – researching the work of art's innovators – What are Pop artists trying to tell us? Is it Art?  Homework: Draw an observational study of an iconic product and include the brand. It could be a famous food item from the cupboard or a globally used product. Sketch lightly and accurately and then apply colour render to complete your beautiful pop art study.

Autumn 2 'Autumn' – watercolour paint, watercolour pencil techniques and capturing the change of seasons – Can you create a collection of autumnal reflections? Homework: Spend some time outdoors looking at and reproducing the colour and forms of leaves and plants through drawing and/or painting…or trying other techniques. Autumn is a time of great natural change and your intricate studies of plants and their colours should reflect the changes that take place at this time of year.

Spring 1 'The Time Machine' – exploring the possibility of time travel and imagining the machinery required to achieve it – Which time would you travel to? Why? How would your time machine look? Homework: Using a range of sources such as magazines, newspapers and the internet; create an A5 collage of products which have an interface (buttons, switches, levers etc.) this collection will be used in class to help you formulate ideas for your time machine's appearance.

Spring 2 'Architecture' – recognising our local landmarks and the engineering achievement of realising a dream – What is form and what is function? Which is more important? Homework: Take a walk! When you see a building that catches your interest in some way, try and make an accurate study of the forms, shapes, shadows/tones and details that formulate the building. It should take at least 30 minutes to study a building properly…even longer if you add light washes of watercolour!

Summer 1 'Metamorphosis' – investigating the transition from one form into another- What does change look and feel like? Homework: Change is happening all around us all of the time…tick tock tick tock…can you represent the idea of metamorphosis and change in a carefully constructed work of art? Use any media at your disposal…you could use multimedia if you want to really experiment.

Summer 2 'Superheroes' – reflection of our perceptions and ideas of heroism – What does it take to be heroic? How should a heroic figure look? Homework: Draw a classic! Find an image that personifies the ultimate heroic character from a comic book. Copy as accurately as you can, add colour if you wish and make your drawing look glorious!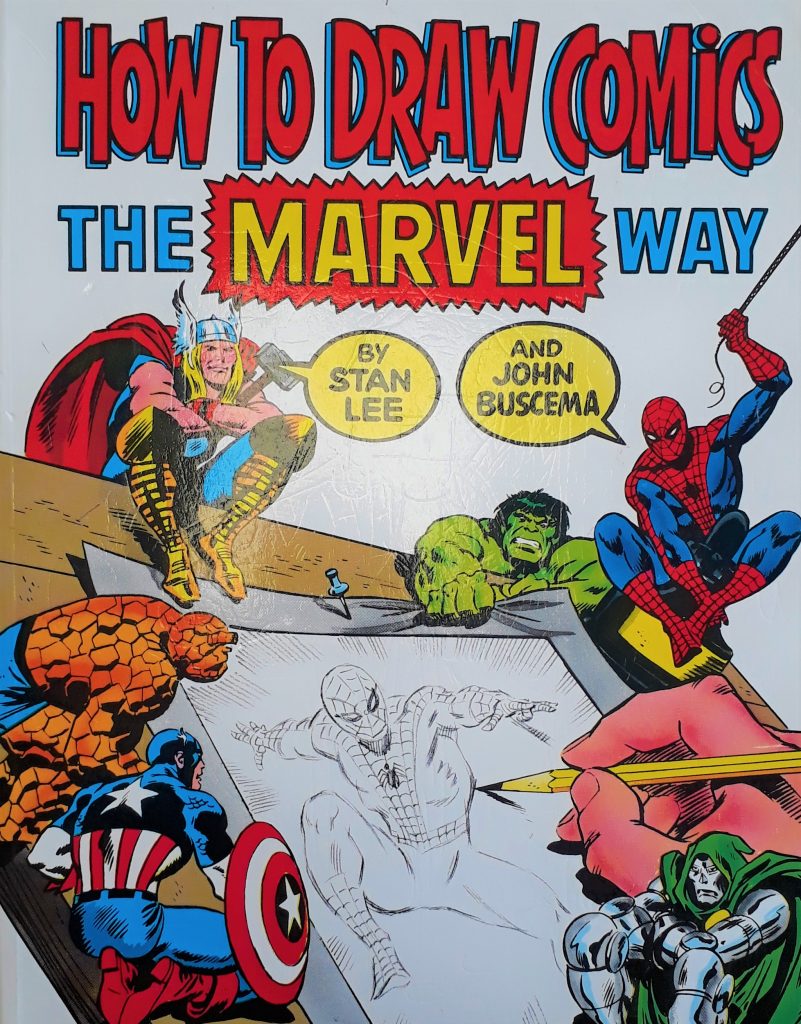 Recommended reading: 'How to Draw Comics the Marvel Way' by Stan Lee and John Buscema
The blurb: Stan Lee, the Mighty Man from Marvel, and John Buscema, active and adventurous artist behind the Silver Surfer, Conan the Barbarian, the Mighty Thor and Spider-Man, have collaborated on this comics compendium: an encyclopaedia of information for creating your own superhero comic strips. Using artwork from Marvel comics as primary examples, Buscema graphically illustrates the hitherto mysterious methods of comic art. Stan Lee's pithy prose gives able assistance and advice to the apprentice artist. Bursting with Buscema's magnificent illustrations and Lee's laudable word-magic, How to Draw Comics the Marvel Way belongs in the library of every kid who has ever wanted to illustrate his or her own comic strip.
'I was lucky enough to be given a copy of this book by my parents on my 10th birthday and I still have the well-thumbed original…this book taught me so much about drawing and inspired me to create! Totally recommended for all budding artists. I've bought my own children a copy recently too!' – Mr Grundy
Year 7 Art & Design Curriculum – in more detail

Autumn 1 'Fossils' – exploring the media required to model and recreate a fossil – How do you recreate a fossil sculpture? Homework: Draw an animal skull from life or from a found image. Use a biro pen, sketch out your study applying details, textures and tones.

Autumn 2 'Cultural' – research urban classics; art, fashion and cultural iconography – Why did Art move to the street? Homework: Generate a graffiti-based character to grace your current 'street culture' class project

Spring 1 'Coastal Plants and Animals' – our local flora and fauna; observe and capture…on paper! – What's the best medium to collect a range of studies? Homework: Try and visit a beach or coastal area, produce a series of studies of plants and animals using pencil, pen and watercolour paint if possible.

Spring 2 'Coastal Sculpture' – formulate a concept for a local sculpture based on our environment and culture – Can you develop an abstract design from your observational studies? Homework: Research the work of a land-art sculptor; produce an A5 mini research document and include a description of how they use their environment to inspire their work and find an image of their art. Extend your home study if you wish by creating your own artist-inspired sculpture and take a photograph of your work to add your book too.

Summer 1 'Manga vs Marvel' – develop an informed opinion of which art form is best and argue your case! – What's the difference? Homework: Copy and render your favourite Manga or Marvel character…or why not draw both!? Be accurate in your copy and use bright vibrant colours to render.

Summer 2 'Mask Design' – explore the medium of masks in all their forms and design your own – What does an authentic cultural mask look like? How do you make one Homework: Find an example of an authentic Japanese mask from and create a copy. You should try to focus on design, patterns and colour. 
Year 8 Art & Design Curriculum – in more detail

Autumn 1 'Portrait' – use established techniques to capture a cultural icon likeness – What relationship does an artist have with the sitter? Homework: Research the work of a well-known portrait artist. Create an A5 page which includes a brief history of the artist, a picture and description of their work and write your feelings about it trying to explain why you feel the way you do.

Autumn 2 'Self Portrait' – develop an image of 'self' – What relationship do you have with the world? How can you express this? Homework: Carefully sketch a head portrait of someone at home, try to spend at least a couple of hours over the course of the week. Your first phase is a light, pencil sketch working out head shape and where the features are placed. Next you should apply layers of mid and dark tones where appropriate. Finally add careful details and highlights with a rubber.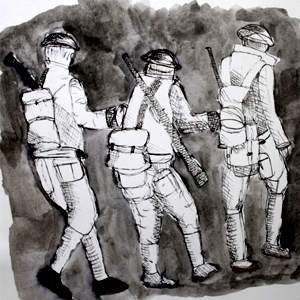 Spring 1 'The Art of War' – investigate the realities of war and the life of a war artist – Who was Paul Nash? Can images of war be considered art? Homework: Research the life and work of renowned landscape and war artist Paul Nash. Include a biography, drawn/ found images with descriptions and your opinions about his work. Try and keep your research to one side of A4.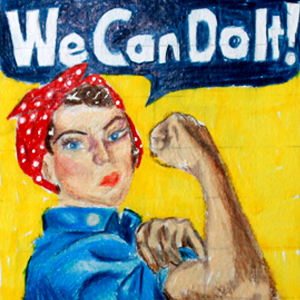 Spring 2 'Fight for Rights' – formulate an argument and a means to express your feelings – What is worth fighting for? How do artists express their feelings visually? Homework: Create an A4 poster about a topic you are passionate about. The poster should use an image and powerful text to clearly illustrate your feelings!

Summer 1 'Manmade' – create a concept for a future technology…where form and function collide – Why do we need creativity in industry? What is industrial design? Homework: Find and carefully draw an item in your home (big or small) that has been beautifully designed to complete a function. Think about what it does and why it looks the way it does? Does the design simply support its function? Or is the design an aesthetic choice to make it more commercial? Write down your opinion.

Summer 2 'Industrial Architecture' – searching for the beauty in our industrial past – What's more important Form or Function? Homework: Find a building with an industrial function present or past. Take a photograph or range of photographs with 'mood' or produce a 'moody' drawing which illustrates the industrial details of the building.
Art & Design Clubs and Extra Curricular

We currently run Monday lunchtime Art clubs for all year groups; Mr Dibden with Year 5, Mr May with Year 6, Mr Baggett with Year 7 and Mr Grundy with Year 8. Because of Covid19 many of the Art challenges are set via Google Classroom and the students are yet again energetically producing fantastic work for display in school.
 Art & Design Homework – an invitation to parents and carers
Home study opportunities in Art & Design are strategically planned to support project work being explored in the classroom. Students are expected to complete one home study each half term which supports their current area of study. This regular opportunity will develop key skills and support progress through the various projects we cover. Research and development tasks may also be given to support their classroom work.
As we know many children love to create at home and any special, extra special work produced can be brought in and added to the student sketchbooks at any point. At the end of Year 8 students bring their sketchbooks home; their books are four years of gathering and collating Art & Design and the sketchbooks are something we hope students and their families will treasure for a lifetime.
We would like to encourage parents and carers to get actively involved in supporting home study in Art & Design. Please help your children when they need it. Creating is a fantastic, fast track to relaxation and positive mental wellbeing and you are very welcome to do your own interpretation of the home study brief and send it in along with the student's work, so they can add your work to their book too as a keepsake, we look forward to seeing your fantastic work!
We believe working together with a trusted adult supports student confidence! If we as adults model resilience while learning from and enjoying making mistakes, students will learn to feel this way too. We believe enjoying the process of trial and error with someone trusted, while developing an understanding of how to patiently problem-solve, reaps huge rewards for the students in all aspects of their school life and also beyond into their chosen career paths.
Please feel free to contact the Art department to speak with any of your children's Art & Design teachers at any point in the year and thank you for your continued input and support.
The Art Team @ VGMS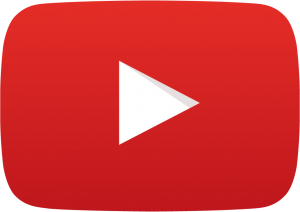 Mr Grundy's YouTube channel (click here to access some extra supporting Art tutorials)
---
Follow the Art Department on Twitter