Valley Gardens Middle School is currently working towards Artsmark status, which we hope to successfully achieve in 2023! As always there will be opportunities for students to get involved with creative opportunities in school and we hope to be able to provide our families the chance to get involved in the creative and cultural journey of our school too!
What is Artsmark?
The Artsmark Award is the only creative quality standard for schools and education settings, accredited by Arts Council England.
They support settings to develop and celebrate their commitment to arts and cultural education for all children and young people.
Their flexible framework helps embed arts, culture and creativity to support a broad and ambitious curriculum, strengthen pupil voice and support personal progression.
How do we aim to achieve Artsmark status?
We plan on developing and celebrating our commitment to arts and cultural education by:
Ensuring the prominence of Art within our school curriculum
Celebrating school Art work through the use of the school twitter feed, especially through the use of the vgmsart hashtag
Engaging with parents and adults at home by encouraging them to participate in homework tasks alongside their children and young people
Creating a stimulating environment throughout the whole school; from classroom and corridor displays, to sculptures and models in communal areas of the school
Promoting the use of Art across the curriculum and celebrating artistic work within other subjects
Involving the local community and local businesses in our artistic endeavours
Artsaward
16 very talented Year 8 pupils are currently working towards their Bronze Arts Award on a Monday after school and on a Thursday lunchtime. For more information on the Artsaward please click on this link, watch the video below or speak to Mr Grundy in school.
Homework
This amazing display showcases some of the brilliant work Valley Gardens pupils have completed at home, both independently and working in collaboration with their parents. Keep it up everyone!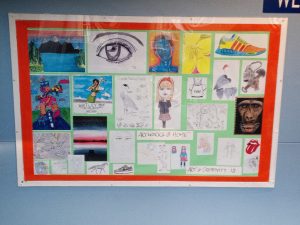 Clubs
Here are just two of the clubs available to Valley Gardens pupils that show how many opportunities there are for artistic pupils.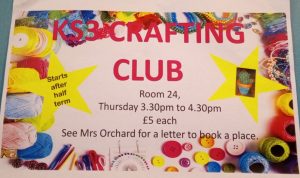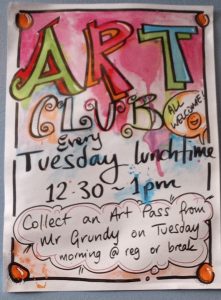 Project Based Learning
Here is an example of some of the artwork created by pupils as part of their project based learning. The pupils loved making this piece of work, and is now part of a display that greets visitors, staff and pupils to our school.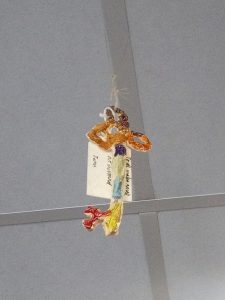 Sculpture making
Pupils in Year 5 have been using clay to make Barbara Hepworth inspired sculptures. They are now part of an amazing display in the school reception area.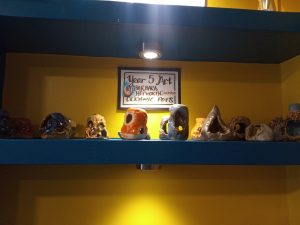 Celebrating our artwork
Pupils across the school have contributed to this beautiful display that showcases some of the best work they have produced throughout their time at Valley Gardens.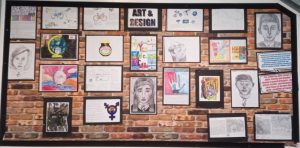 Inspiring pupils across the curriculum
Our amazing new PE mural celebrates our core values and acts as an inspiration to all of our pupils.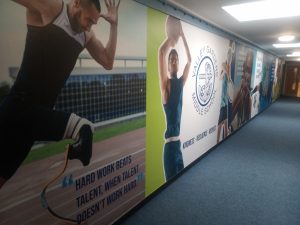 STEAM Days
Art played a big role in our recent steam days: Year 5 pupils loved using their artistic skills to help design their own F1 merchandise, whilst in Year 7 pupils drew portraits to help find a crime suspect!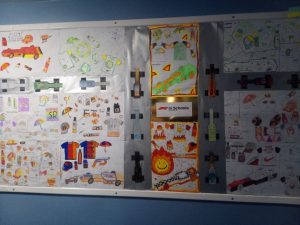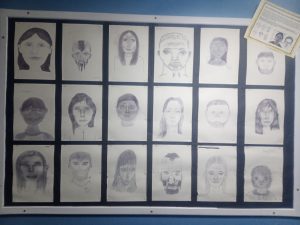 Using Art to help the environment
Our commitment to helping the environment is a huge part of life at Valley Gardens, and Art is a great way for us to get our messages across. Take a look at these two great examples – one of which was made entirely from recycled materials!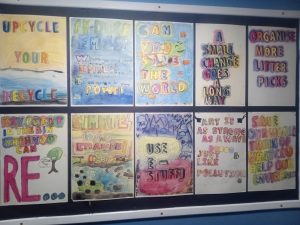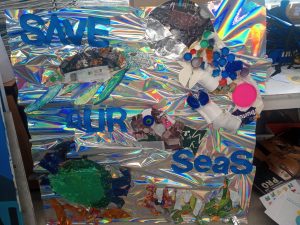 Encouraging artistic talent
In Year 8 our pupils have been creating self portraits- do you recognise anyone?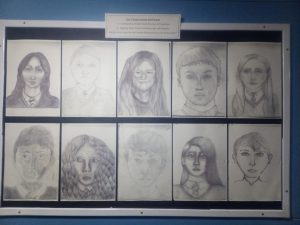 An inspiring environment
We hope you agree that our new Art displays help brighten up our school and inspire anyone who visits our school.